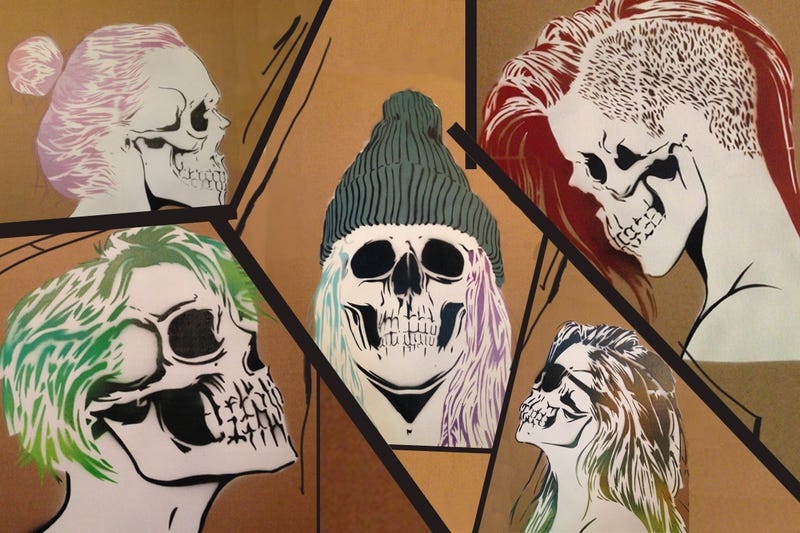 I am not the artistic type. I can't draw. I can't sing (according to one catty bartender in Leeds). But damn if I can't trace and cut paper at a 5th grade level.
My name is Graham, Rienier on TAY and in your hearts, and I've been stenciling for about six years now. I started stenciling my freshman year of college as a creative outlet, something to do that was simple, cheap, and could be done while binge-watching Netflix late into the night.
I started by finding stencils online; quick, easy things you'd find on google (invariably originating from 4chan). Being mostly self-taught, these stencils gave me a good background and understanding of what worked and what didn't.
Once I moved back home, I switched making the stencils from cardboard to plastic lamination sheets. I've since switched to poster board, but the plastic sheets proved to be the most effective step I've taken as a stenciler. Realizing this, I've since started to follow and learn from other stencilers, like SNIK, SimplySara , and everyone's favorite, Banksy.
In a upcoming post, I'll outline everything I've learned about creating and making stencils, so you can make your own!

Be sure to follow me on Instagram at @inster___graham for what my latest project is, a McCree cosplay for New York Comic Con. Thank you!